Your independent press container – rental company throughout Austria
Environmental protection and waste disposal technology bear a significant share of responsibility for our social welfare. We, the team of JET GmbH, are aware of the fact that not all waste is the same. The waste management industry distinguishes between more than 800 types of waste with regulated disposal routes. For this reason, we are dedicated to providing efficient machines for every challenge, helping you find the optimal disposal solution for your needs.
Our waste compactors and press containers combine proven technology and forward-looking innovations. Robustness and simple operation are at the forefront so that you can rely on the operational reliability and service-friendliness of our machines at all times.
Our baling containers and baling presses not only comply with safety standards, but are also all under warranty.
Offering sensible and responsible waste disposal technology with consciously designed costs – these are the main challenges to which we devote all our attention in our day-to-day work.
Many years of experience and comprehensive expertise in disposal technology are what set us apart. With our press containers and baling presses, we are sure to save you – efficiently and reliably – from high disposal costs. Our experienced specialist staff and our service team ensure that we can respond to your requirements as quickly as possible, at all times.
Rent instead of buy
Rent press containers and baling presses now – realize many advantages:
Use of the press container or baler – promptly and without building up fixed assets!
Expert advice and joint selection of the right press container and/or baler for your company.
No costs for maintenance
The rental agreement is uncomplicated and without a long commitment. If you do not agree, we will exchange for a suitable unit.
Rental with purchase options
Used press containers & balers – top reconditioned!

Every customer demands an individual solution. Let us advise you comprehensively on your choice of the right baling container! You can also benefit from our product experience and our know-how in terms of risk analysis!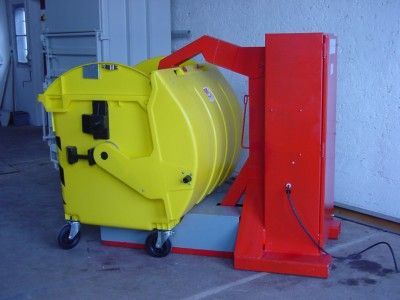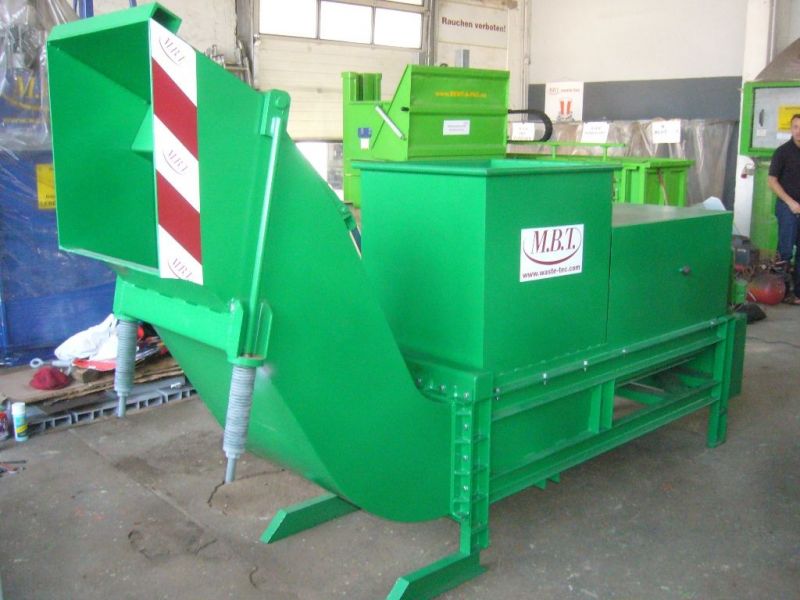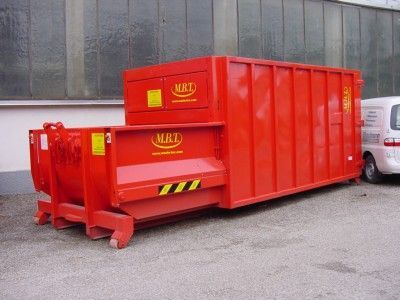 To our used machines
Fast delivery due to our storage facilities.
There are 50 machines in our stock, contact us for more information.
Whether ...
If you want to reduce disposal costs, you cannot avoid investing in efficient technology. In this context, high compaction with the help of waste compactors, compacting containers and baling presses makes a significant contribution to saving costs.
Our compacting containers and disposal solutions are high-quality, ergonomic and cost-effective – in short, an investment that pays for itself in a short time. Of course, our machines are carefully maintained before they are sold. On the following pages, we would like to tell you more about our business model. We will be happy to work for you in the following areas:
Our compaction containers and disposal solutions not only save you from high disposal costs – in fact, compaction also saves you a lot of space and valuable storage space.
As a result, all areas appear much cleaner, better organized and tidier – especially as our machines only require a very small footprint. If you wish, our compacting containers and waste management solutions for sale or rent can also be equipped with a
SMART-WASTE-MANAGEMENT SYSTEM
This way, you always know where your compacting container is, what the current fill level of the machine is and when a maintenance interval is due.
Contact us, your partner for everything to do with press containers and disposal technology!